At the beginning of this semester, we made a pact within the study group which essentially held all of us to the following:
No one is to utter the notion of quitting no matter how tough it gets.
Anyone who did not score above 65 for any TMA during the semester has to contribute at least $10 to a common pool.
At the end of the year, we will pay it forward to the community in a small way.
Well, we have come to the end of our first year and we remembered the commitment we made.
There were many times a number of us entertained the thought of quitting, but if anyone even mentioned it, the rest quickly rallied around and kept the morale up.
As for the $10 penalty for a less than 65 score, all of us had at least one TMA below the 65 mark. Personally, I had to give at least $20 for two TMAs with grades less than 65. To the incoming 1Ls, know that it is normal not to hit 65 for TMAs all the time, in the first year at least. 🙂
We decided to put together goodie bags for the elderly with the money collected. The group sprung swiftly into action within a week (it helped distract us from the looming results!). Two MPVs went to purchase the items and a team of packers packed them.
Today, a small group spread the good cheer to the elderly folks at a senior centre in Queenstown, compliments from 'a group of law students'.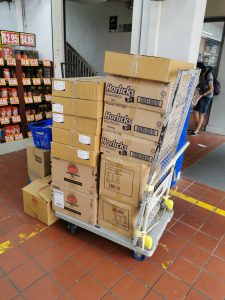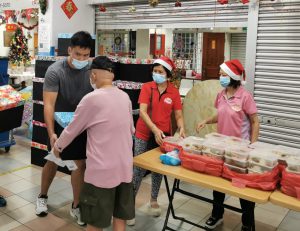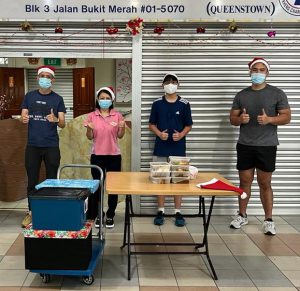 A big shoutout to all of you who have participated (you know who you are, especially those who went the extra mile).
Although this is not an official event, we wanted to start a ritual that we could carry forward as the cohort of 2021. And I believe we have started something good. So yes, there is more to studying than just studying, here at SUSS.
Happy holidays to all.