Once again, we've reached the end of classes as we know it. This semester has been rather hectic. I do think that overall, having two modules instead of four is a lot less hectic. That is not to say that I found this semester's modules easy. A heads up for those that will eventually move to 2Ls… the torts module is a real headache. I just found it difficult to juggle four rather distinctively different topics in a semester. Having torts and contracts this semester is, to me, a little smoother.
I've now grown accustomed to receiving the customary email from our Vice-Dean. If you are in SUSS School of Law, somewhere along each semester, you'll get an email from him guiding the various cohorts along the way. To me, it's always an affirmation that I'm in the right place. The tutors are here to help students become lawyers. That is not to say that hard work is not in order. It's just that it's kinda nice to actually hear from the faculty. During my journey to obtain my first degree at NUS, I never got to know the faculty. I cannot remember who was my dean or vice-dean. I guess it's a little different when each intake has only about 70 students. The faculty would eventually know every student.
So this is going to be my first exam on campus. Other than those 1 hour timed online assessments during boot camp, all my exams during my stint as a 1L were done online. Oh, and what is examplify? Apparently, it's some program which we have to use to take our exams.
To get acclimatised to doing the exams on campus, as well as doing a 3-hour paper at 7 pm in the evening, I've come up with a crazy idea to clear all the past year's papers on campus at 7 pm.
So after having half of my veggie deluxe footlong sub from Subway… (seriously… there are not many options at this time of the day on campus…)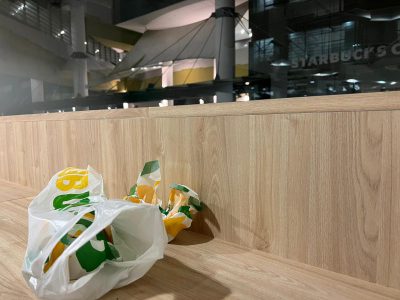 I actually cleared a past year's paper on campus. This was not my first time and let me say that doing a 3-hour paper at the end of a hectic day of work is rather challenging. My preference would be for the exams to be held in the morning but I guess working late nights has sort of prepared me somewhat to be able to function when the sun is down.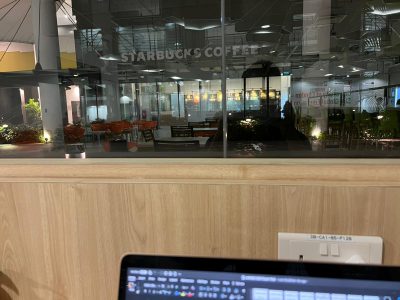 I used to run competitively and I remembered my coach bringing us to the stadium where we were to compete on a few occasions before the actual day of the race. Perhaps all this little nuggets of knowledge that I've accumulated might come in handy. I'll only know at the end if the exams and when the results are out.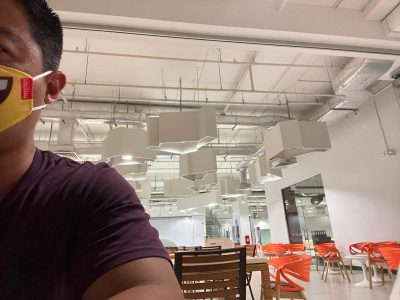 If anyone is looking for a place to try out their past exam papers, there's still loads of seats around this area.
To all who are preparing for their exams, law school or not, all the best! Study hard and hopefully we will all reap the fruits of our labour.
Yours sincerely,
Daryl